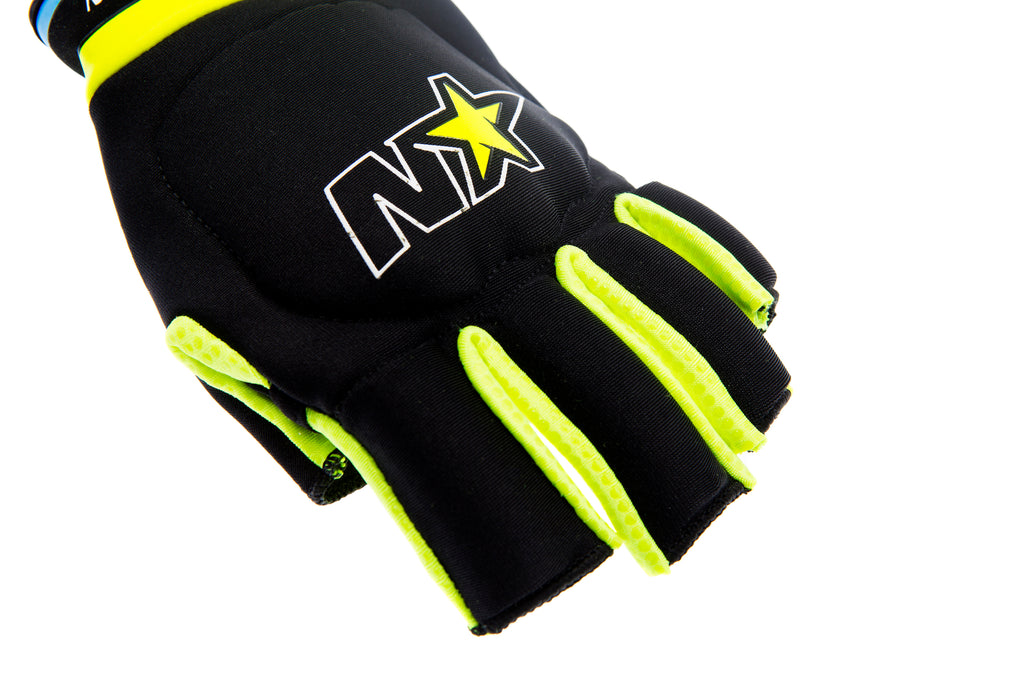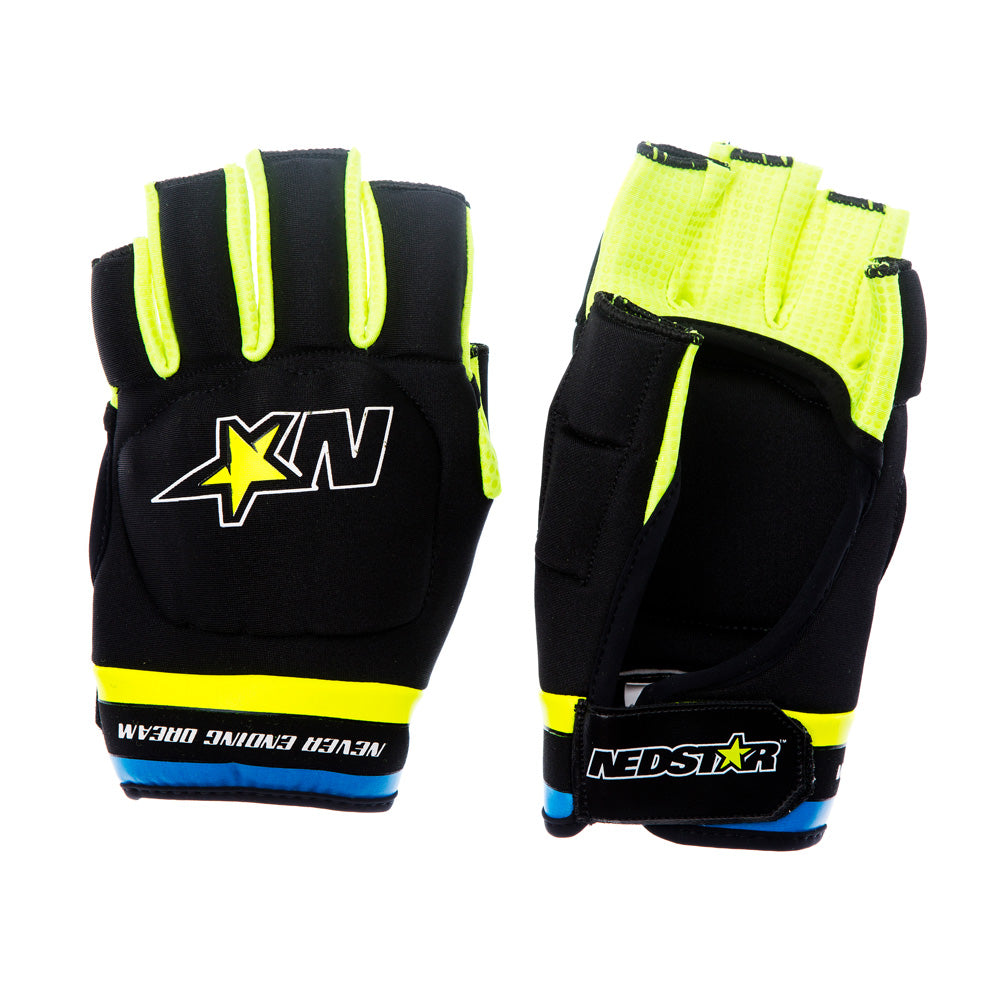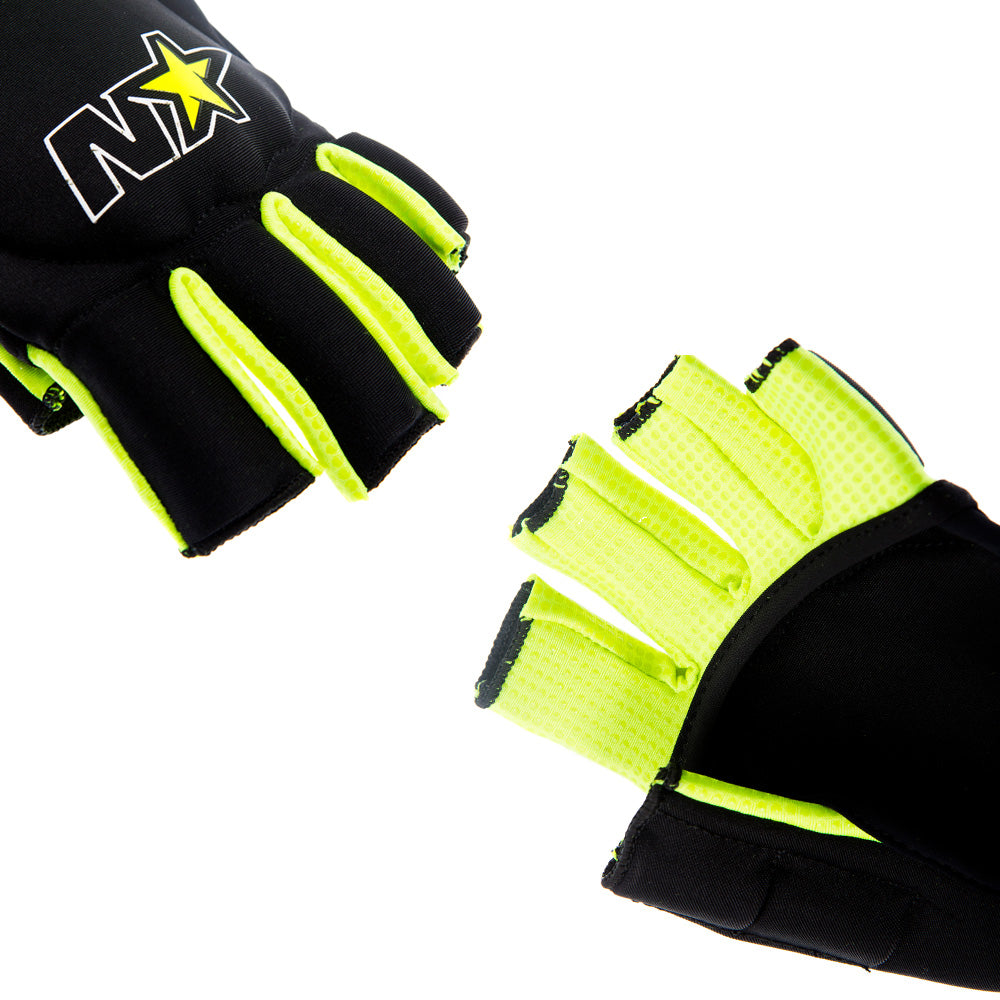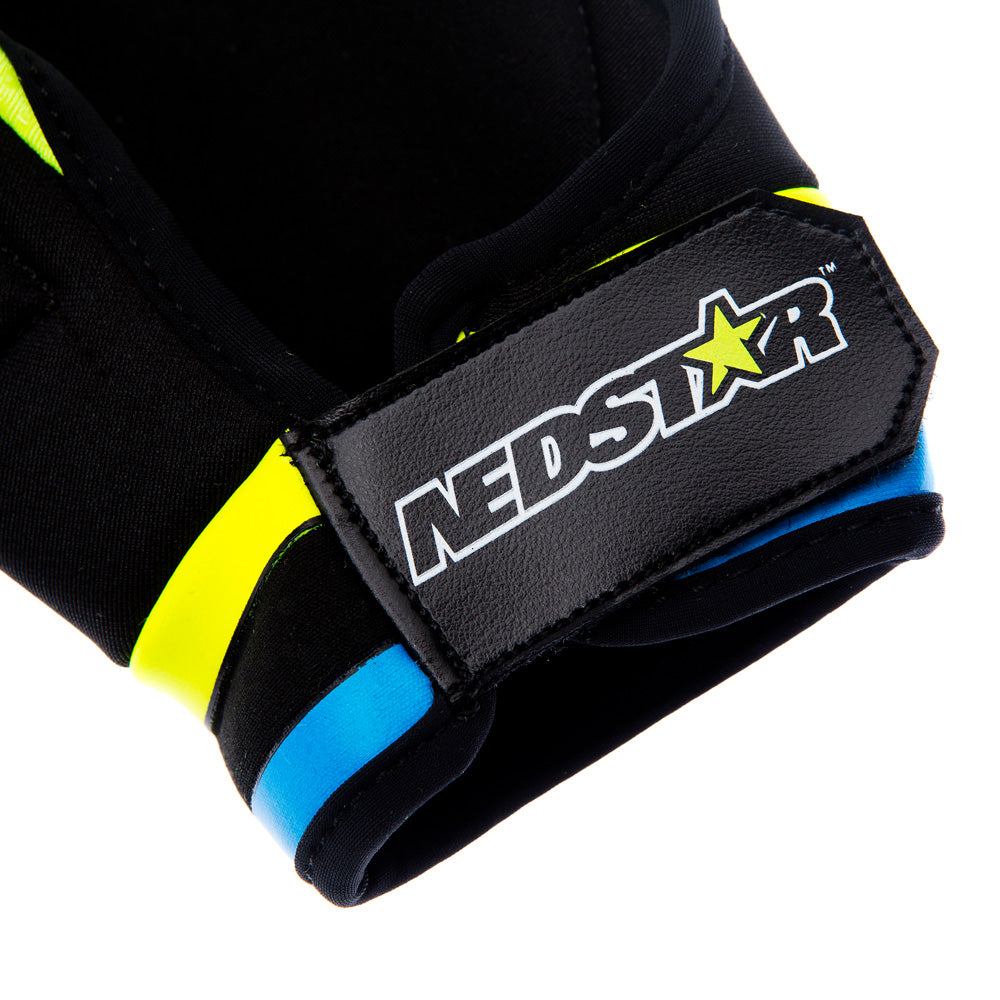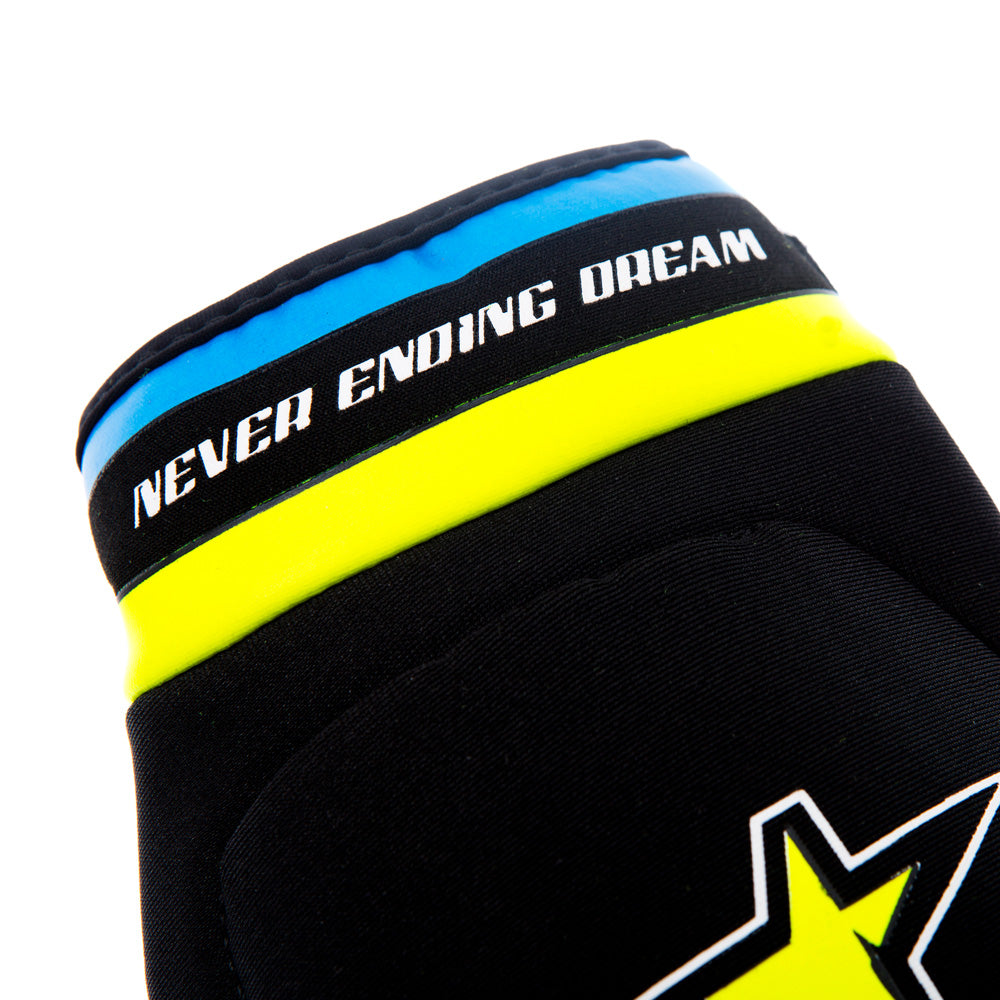 R 389.00
Anatomical Elite glove
Construction: Reinforced compressed plastic outer shell. 
Profile: Moulded hard exterior shell, covered in a breathable black neoprene material. Inner neon yellow flexible neoprene material with and open palm area.
Personality: The anatomical elite glove provides full left hand protection. The glove has reinforced inserts across the back of all fingers and knuckle area of the hand, whilst the flexible neoprene material allows for full movement of the hand. The open palm ensures full stick and hand contact preventing any loss of tactility whilst gripping the stick.
Extended protection on the fingers and comfortable quality wide wrist band with a reinforced velcro strap for easy adjustment.
Packaging- Lightweight mesh bag
Sizes: S, M, L
Left hand only