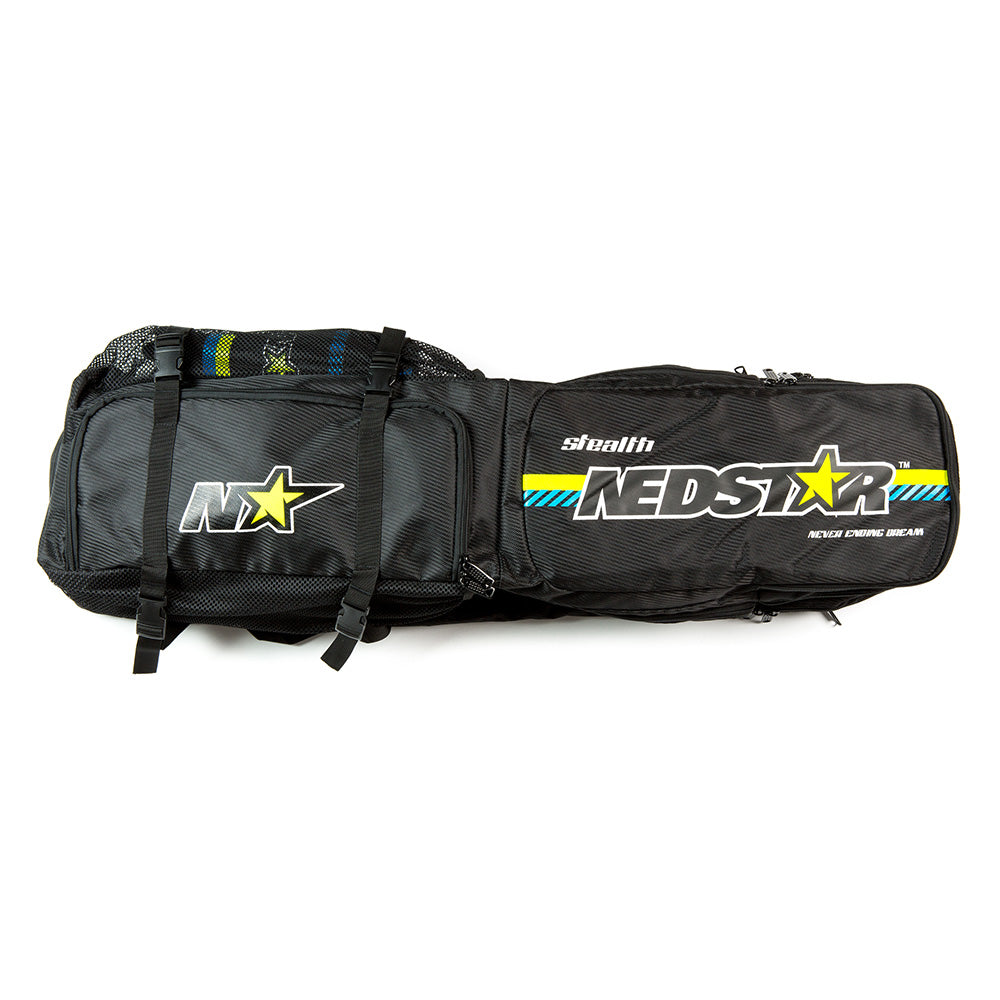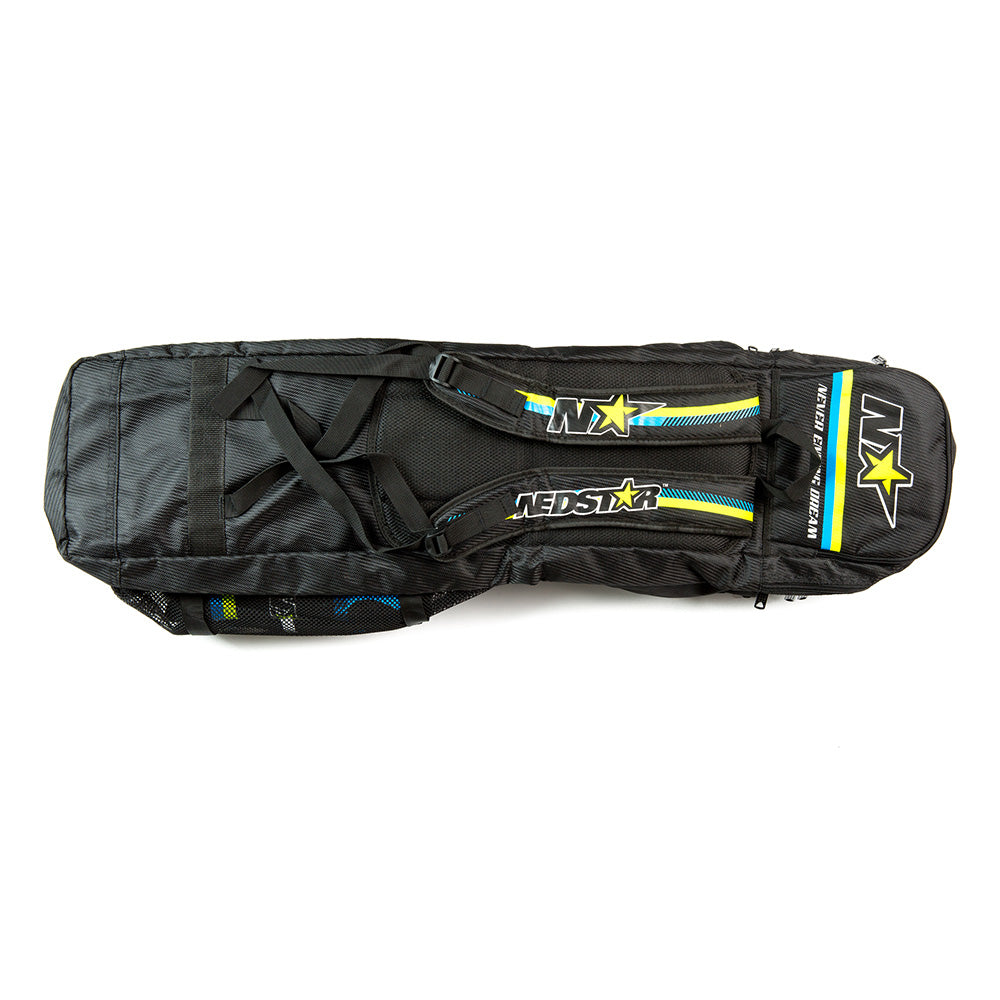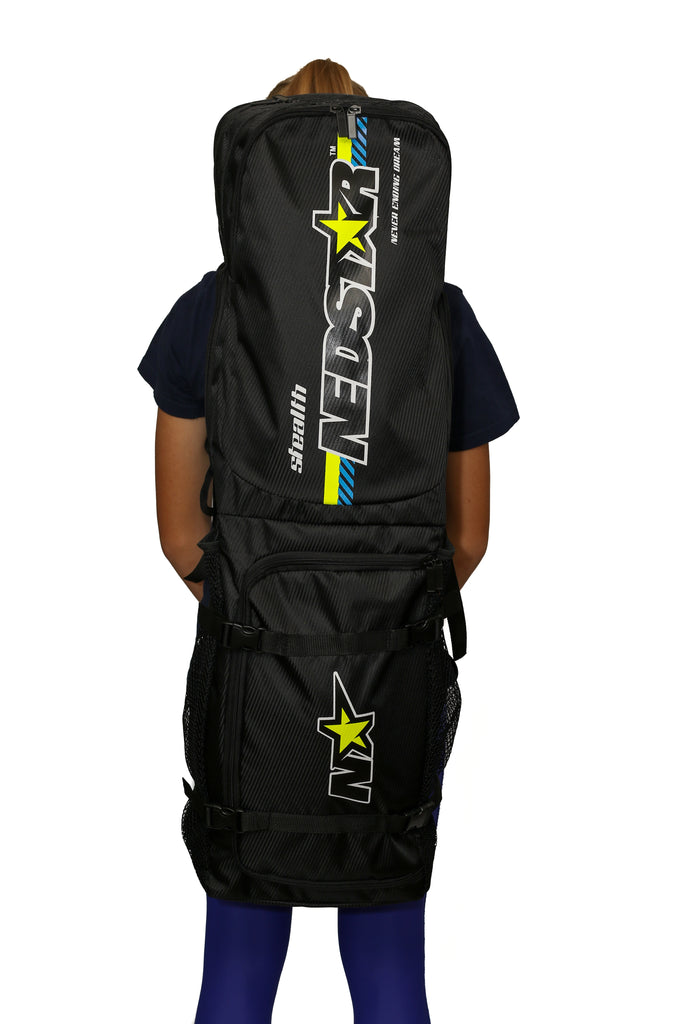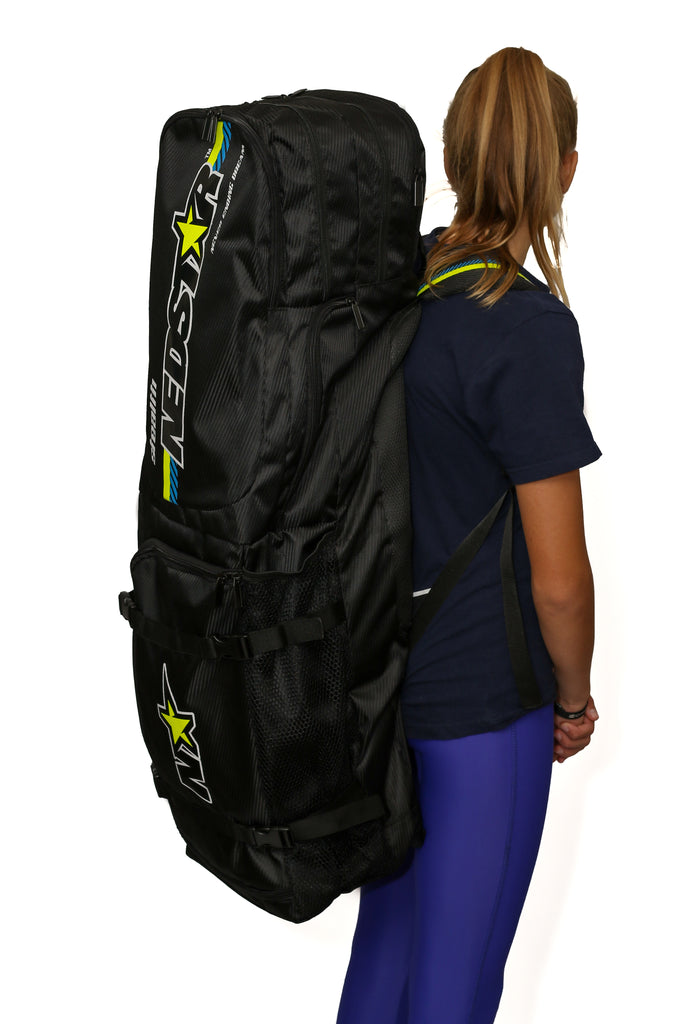 R 1,199.00
Stick bag Stealth Black
Construction: Black 500 D canvas stick bag with multiple pockets, external mesh pockets and double padded back strap.
Profile: An extra large carry all high quality black canvas stick bag which is both manageable and durable. A wet, dry compartment for hockey gear, extra large compartments for multiple sticks and external mesh pockets for shin guards or water bottles. Double padded straps help balance the weight and provide carrying comfort.
Personality: The stealth bag is a serious hockey bag ideal for away matches, hockey tours and the serious player who likes to always be ready. It has storage space for clothing, boots, shin guards, accessories as well as extra sticks. It has a small discreet padded pocket on the upper section which sits flush against your back when carrying the bag, for a phone, wallet or mouth guard.
In addition to all of the above each compartment has a clip mechanism to ensure that the contents stay secure and compacted allowing the pocket size to compact if not being used fully. This also ensures items cannot easily be taken and zips are not easily unzipped increasing safety.
The bag is easy to carry with extra padded double shoulder straps for comfort. 
A perfect home for your Nedstar gear.
#optimalstorage